About Ford Protect
866-379-7095

Insist on the best!
There are a lot of extended service contracts to choose from- but there's only one Ford ESP! Ford ESP is a comprehensive Extended Service Plan that complements your factory limited warranty. It takes the worry out of your ownership experience - worrying about an unexpected repair bill, that is.
Peace of mind protection! When you purchase or lease a quality vehicle, you want your ownership experience to be satisfying, pleasurable and as worry-free as possible-- and so do we! Ford ESP- PowertrainCare, BaseCare, ExtraCare and PremiumCare give you the peace of mind you deserve.
Coverage that's right for you! A Ford extended warranty is available in plans to suit every driving, vehicle and budgetary need. You can choose the coverage that's right for you from a wide range of coverage options based on your individual needs. Here you can review all available plans, find the plan right for you, get an instant price quote, and even purchase a Ford extended warranty online using our secure application.
Buy a Ford warranty online and save!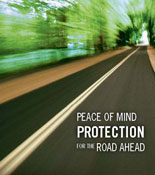 When you purchase a Ford warranty online, the cost is far below normal dealer retail rates. How do we do this? It's simple. The average dealer sells a small number of plans, we sell a high number of plans and pass the savings directly to you! A Ford extended warranty provides the convenience, security and peace of mind of service and parts coverage long beyond your factory warranty. With a complete line of vehicle coverage options, there's a Ford extended warranty plan perfect for your individual needs
Ford warranty- a wise investment! You pay only a small deductible (deductible options range from $0 to $200). Paying for future repairs at today's Ford extended warranty cost helps to protect you against inflation and increasing parts and labor costs.